Brandon Dental Emergencies
Dental emergencies can happen anytime, and usually when they're least expected. Any dental emergency can be potentially serious and should not be ignored. With most dental emergencies time is of the essence and the issue should be treated quickly. Ignoring a dental emergency can increase the risk of permanent damage and possibly the need for more extensive and expensive treatment in the future. If you're experiencing swelling in the mouth or are suffering from a severe toothache, please contact our office. It's extremely important to get in touch with our office for emergency dental care as soon as possible if you've knocked out or broken a tooth. If you've damaged fillings or crowns please call Pleasant Smiles Dentistry for an emergency appointment, as well as excessive bleeding after an extraction.
Dental Emergencies at Pleasant Smiles Dentistry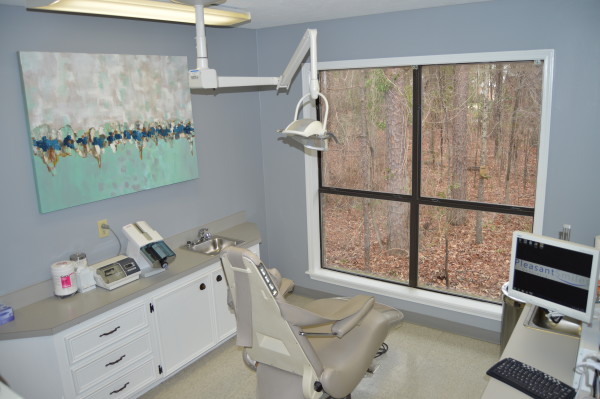 If you are having a dental emergency Dr. Pleasant and his staff will do their best to accommodate your emergency as soon as possible. During business hours we are able to accommodate same day immediate emergency appointments. For after hours care, call our main office number for instructions on how to reach Dr. Pleasant in case of a dental emergency.
Dr. Pleasant is a Brandon emergency dentist, skilled in periodontic, restorative and surgical dentistry. No matter the emergency dental service required, Dr. Pleasant strives to deliver the relief and dental results each unique patient requires. Even in an emergency situation, it is Dr. Pleasant's priority that each patient feels comfortable and well informed while under his care. Emergency visits are no exception–you can expect the same superior care with Dr. Pleasant, be it an emergency visit or a regularly scheduled appointment. Dr. Pleasant is the emergency dentist for patients in Brandon, MS and the surrounding areas.
Tips For Dental Emergencies
If you do find yourself dealing with a dental emergency here are a few tips:
Toothache

: rinse the mouth with warm water and floss to remove any food between that may be causing the pain. If your mouth is swollen apply a cold compress to the cheek on the outside of the affected area. If swelling is present, it may be necessary to see a primary care physician to receive an antibiotic injection.

Knocked out teeth

: if you have found the tooth, hold it by the enamel top only, rinsing off any dirt from the bottom root tissue. Do not scrub or touch the root tissue. If you can, try and gently put the tooth back into its socket. If the tooth can't be easily put back in the mouth, store it in a small container with milk or water with a pinch of salt added. It's very important to get to a dentist within an hour of losing the tooth, for the best chance of restoring the natural tooth to the mouth.

Chipped or broken teeth

: Save any broken pieces, rinsing them thoroughly in water. Rinse the mouth with warm water. If the mouth is bleeding, apply gauze and light pressure until the bleeding stops. A cold compress on the outside of the mouth can help stop swelling and relieve pain. Make an appointment with Dr. Pleasant at Pleasant Smiles Dentistry as soon as possible to take care of the chipped or broken teeth.

Lost Dental Crown

: If the crown falls off make an appointment to see Dr. Pleasant as soon as possible. If possible, place the crown back over the tooth using a little denture adhesive or toothpaste.