Brandon Cosmetic Dentistry
At Pleasant Smiles Dentistry we believe everyone should have a smile they're proud to show. If you're hiding your smile because of cosmetic imperfections, let the best Brandon dentist help get you smiling again. The 'perfect smile' is unique to each person, and at Pleasant Smiles Dentistry we work closely with our patients to devise a course of treatment that gives them the natural, beautiful smile they've been looking for. We offer customized dental crowns, Clear Correct invisible braces, teeth whitening, veneers, and cosmetic bonding. Each procedure is designed to restore and refresh a smile that may need a little pick-me-up!
Brighten Your Smile
Stained, chipped or misshapen teeth may benefit from cosmetic veneer placement or cosmetic bonding. Veneers are thin shells, bonded in place to cover damaged or discolored teeth. Each veneer is custom made to match the natural color and desired appearance of your smile. Cosmetic bonding is an easy and inexpensive way to improve the aesthetic appearance of your teeth and smile. Cosmetic bonding can be used to repair cracked or chipped teeth, fill the space between teeth, change the shape of a tooth or as cavity filling material. Bonding material comes in a wide variety of shades to match your natural tooth color. Depending on the scope of treatment, most cosmetic bonding procedures can be completed in one office visit.
Smile with Confidence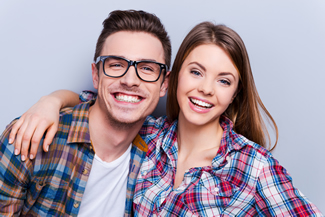 Custom dental crowns can be used to replace missing teeth, restoring the look, feel and structural integrity to your smile. Each crown is designed and fabricated to match your existing teeth and create your ideal look.
Straighten your teeth discreetly and comfortably with orthodontic Clear Correct invisible braces at Pleasant Smiles Dentistry. The Clear Correct system uses a series of custom made trays to gently shift teeth into proper alignment. The clear aligner trays are worn over the teeth and can be easily removed when needed. And, because the aligners are clear, you'll be invisibly straightening your smile, no one will know you'll be using orthodontics!
The popular, quick and easy way to brighten a dull smile is with teeth whitening. At Pleasant Smiles Dentistry we offer quick and painless in office whitening. Or, if you'd prefer to brighten your smile in the comfort of your own home we also offer prescription strength whitening products and custom trays.
Smile With Pleasant Smiles Dentistry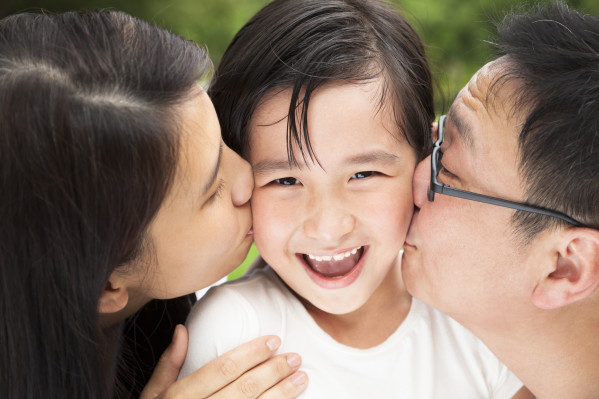 If you're interested in enhancing the overall look of your smile and curious about which cosmetic dentistry procedures will work best with your smile and budget, make an appointment to discuss your options at Pleasant Smiles Dentistry. Dr. Pleasant is a cosmetic dentist dedicated to working with his patients to provide them the smile they've been dreaming of, with the quality dentistry and exceptional care we offer at Pleasant Smiles Dentistry.
The Best Brandon Dentists
At Pleasant Smiles Dentistry our Brandon dentists and team strive to give you the highest quality dental treatments in a relaxing and friendly environment. With customized individual dental plans, we can decide as a team how your smile will stay strong, and look and feel great. We believe the best way to help someone in any matter is by getting to know them. If you have any questions regarding any cosmetic dentistry, or any of our services, feel free to call (601) 825-2411.