Brandon, MS Root Canal Therapy
Root canal procedures aren't as scary or painful as the procedure may have seemed in the past. Technology has advanced greatly and modern root canal treatment, also known as endodontic therapy, can be completed in one visit and relatively painlessly. Root canal therapy is an important procedure to preserve the valuable natural root of an infected tooth. The root canals of teeth are the hollow areas inside the tooth's enamel. These canals contain the tooth's pulp, made up of blood vessels and nerve tissue. If this pulp becomes infected it can cause a great deal of pain. Endodontic therapy clears the infection and stop the pain. If you're suffering from tooth pain and need a root canal, Dr. Pleasant and his staff are here to help, providing comfortable and expert endodontic therapy procedures.
What Causes the Need for a Root Canal?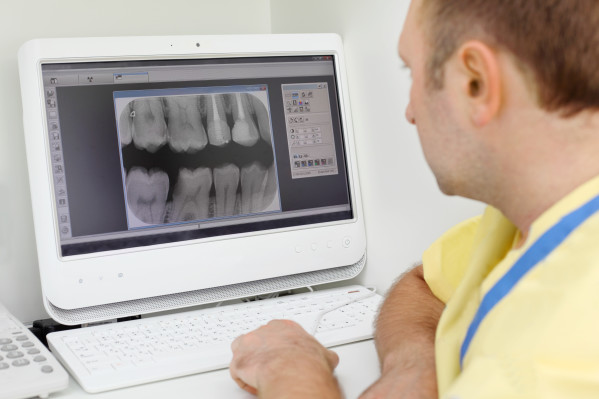 A lot of patients ask "What is a root canal?". Root canal therapy typically stems from leaving cavities or cracked teeth untreated. Untreated cavities run a higher risk of infection and it's likely this untreated infection will spread to the tooth root/pulp. Once the infection has spread to the tooth root and pulp, a root canal is necessary to remove the infection and save the tooth. If continually left untreated, the bone of the tooth will also become infected, causing sensitivity and pain, eventually leading to the loss of the tooth itself. Symptoms of a tooth possibly requiring a root canal, include; pain in the tooth when chewing, sensitivity to cold and heat and persistent, throbbing pain in the affected area.
Root Canal Therapy at Pleasant Smiles Dentistry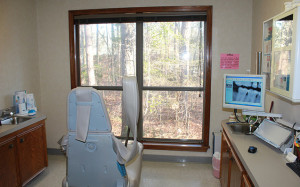 If Dr. Pleasant has determined a root canal is essential to save your infected tooth and end your pain, there's no need to feel nervous about the procedure. The procedure itself can be completed in one or two visits. At your first visit, the infected pulp will be removed from the root canal and the area will be fully cleaned. The freshly cleansed tooth will then be filled. Depending on the scope of damage it may be necessary to reinforce the tooth with a crown. If this is the case, an impression of the area will be taken so a custom crown can be fabricated to fit perfectly over the tooth. It's normal to feel nervous when it comes to root canal treatment but your well-being is very important to Dr. Pleasant and it's his priority that you feel at ease and comfortable throughout the entire procedure. Root canal procedures use a local anesthetic to numb the affected area, and most patients experience very little discomfort. With modern technology, state-of-the-art equipment and Dr. Pleasant's expertise, a root canal procedure is no more uncomfortable than having a filling.
Contact Us Today
Root canal therapy is a valuable procedure that helps eliminate pain and preserve an infected tooth that might otherwise require extraction. A timely visit to Pleasant Smiles Dentistry can save your teeth! Most teeth can be saved if root canal therapy is done within a reasonable time. If you're in pain, please don't wait! Call the Pleasant Smiles Dentistry office ASAP.
The Best Brandon Dentists
At Pleasant Smiles Dentistry our Brandon dentists and team strives to give you the highest quality dental treatments in a relaxing and friendly environment. With customized individual dental plans, we can decide as a team how your smile will stay strong, and look and feel great. We believe the best way to help someone in any matter is by getting to know them. If you have any questions regarding root canals, or any of our services, feel free to call (601) 825-2411.