Brandon Dental Veneers
One of the most effective ways to improve the appearance of discolored, cracked or chipped teeth is with dental veneers. Both porcelain veneers and composite bonding are popular and easy solutions to enhance the over appearance of your smile and cover many cosmetic imperfections. Veneers are thin shells of porcelain that are custom made and bonded onto the front surfaces of teeth. These thin shells can be used to fix broken or chipped teeth, fill the space between gaps, cover discolored or stained teeth, and fix misaligned or irregularly shaped teeth. While veneers can be used to aesthetically enhance the appearance of your smile they may also be used to support cracked or chipped and protect the surface of vulnerable teeth from further damage.
Veneers at Pleasant Smiles Dentistry
Dr. Pleasant is experienced in many cosmetic dentistry procedures and it's his goal to help patients achieve their ideal smile with dental veneers. From your first visit to your new smile, the dental veneer process can be completed in about three short visits to our office. It's important to be honest about your smile goals during your initial consultation with Dr. Pleasant, he wants you to be 110% satisfied with your new smile! Once you and Dr. Pleasant have determined that dental veneers will give you the smile you're looking for, the following visits to our Brandon office will be to prepare the teeth and apply the veneers. To prepare the teeth for veneer placement, a half a millimeter of enamel, approximately the same thickness of the veneer, will be filed off your existing tooth or teeth. Then, an impression of the tooth or teeth will be taken in order to create your custom veneer.
Each veneer is custom made in size and color to fit your unique smile. Once the custom veneers have been made, you'll return to your Brandon dentist to have them placed. Each veneer will be placed temporarily to ensure perfect fit and your complete satisfaction. The teeth receiving the veneers will then be cleaned, polished and lightly etched, before the cement is applied and the veneers bonded in place. A special light will then be applied to the newly placed veneers to activate the quick hardening cement. After a few weeks with your new smile you'll return to the office for a follow up with Dr. Pleasant, to check on the fit and feel of your new veneers.  
Cosmetic Bonding to Enhance Your Smile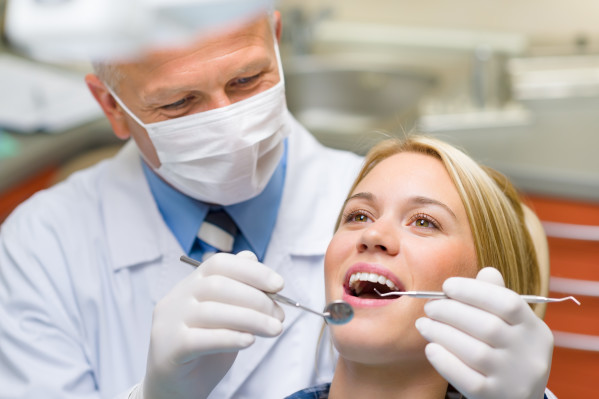 In a similar way, cosmetic bonding can also be used to repair chipped or cracked teeth, as well as fill the space between teeth or change the shape of a tooth. Cosmetic bonding can also be used to improve the appearance of discolored teeth, giving new life to a dull smile. Cosmetic bonding is a less expensive but still effective alternative to dental veneers. While dental veneers require a patient to wait for the custom dental crowns to arrive, cosmetic bonding can usually be completed in one visit to the Pleasant Smiles Dentistry office. The procedure itself is painless and requires no anesthesia. First, Dr. Pleasant will use a shade guide to choose a composite resin color (the cosmetic bonding material) that most closely matches your tooth color or desired tooth color. Then, to help the bonding material adhere, the surface of the tooth will be lightly etched and coated in a conditioning liquid. Dr. Pleasant will apply the tooth-colored resin, then mold and smooth it to the desired shape. An ultraviolet light will be used to quickly harden the material so it can be further shaped and polished to match the rest of your tooth surface and whole smile. The whole process takes about 30-60 minutes per tooth, depending on the specific procedure.
Dr. Pleasant will always recommend a course of treatment that best suits your unique needs and smile goals. If you are interested in dental veneers or cosmetic bonding don't hesitate to make a consultation appointment today. It would be our pleasure to give you the sparkling smile you've been looking for.  
The Best Brandon Dentists
At Pleasant Smiles Dentistry our Brandon dentists and team strives to give you the highest quality dental treatments in a relaxing and friendly environment. With customized individual dental plans, we can decide as a team how your smile will stay strong, and look and feel great. We believe the best way to help someone in any matter is by getting to know them. If you have any questions regarding veneers or cosmetic bonding, or any of our services, feel free to call (601) 825-2411.