Brandon Dental Implants
If a missing tooth or missing teeth are keeping you from enjoying smiling, laughing, eating, talking or more, dental implants may be the smile restoration solution you've been waiting for! At Pleasant Smiles Dentistry we place the implants as well as restore teeth after the implant surgery. Modern dental implant technology has revolutionized the dental restoration field, offering a long lasting and natural looking solution to missing teeth. This innovative system surgically implants hardware into the jaw, which then fully integrates to become a permanent part of the jaw. This hardware functions as a foundation for dental restoration, returning your mouth to full functionality and your smile to its former glory!
Dental Implants at Pleasant Smiles Dentistry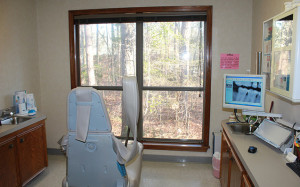 The implant procedure starts with a visit to our Brandon dentist and consultation with Dr. Pleasant. You and Dr. Pleasant will work together to make a decision about which type of dental implant and the following restoration option that will work best for your needs. The process begins with surgically placing the implant hardware. The implant itself is a small titanium post that looks like a screw. A tiny incision is made in the gum where the missing tooth was and the implant is screwed into the jawbone. This implant hardware replaces the missing tooth's root, creating a strong base for the replacement crowns or other restorative structure. Next, the gum will be stitched closed and the healing process will begin. As the jawbone heals it grows around the implant post, fusing and anchoring it securely to the jaw bone. The jawbone will be healed and fully fused with the implant in 12-24 weeks.
After the healing process is over, a small connector post, called an abutment, will be placed on the implant, as a base to securely hold the new tooth. An impression of the abutment and surrounding teeth will be taken as a guide to creating a custom permanent tooth. This unique replacement tooth is fully customized to naturally and comfortably fit your mouth. There won't be any need to modify eating or hygiene habits after your implants have been installed, it will still be important to brush and floss daily. Your teeth will look and feel just like they used to–you'll have no excuse not to smile!
The Benefits of Dental Implants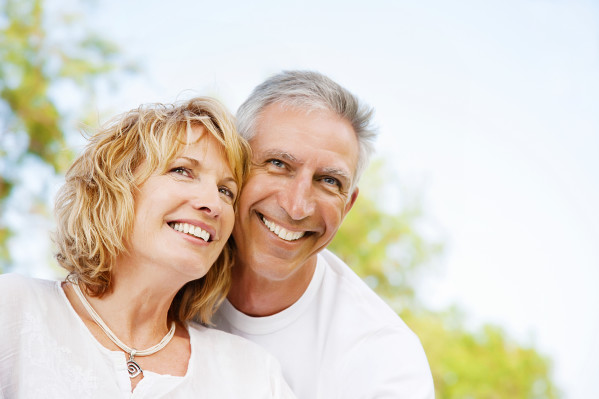 Dental implants at Pleasant Smiles Dentistry offer many advantages over traditional tooth replacement options. While traditional crowns can last 10 to 30 years a dental implant will last on average 30 to 35 years–sometimes longer! Dental implants are fully customized to your unique mouth and can be used as a solid base to create bridges, partial dentures or replace single teeth. Dr. Pleasant is committed to providing exceptional implants in a friendly and comfortable environment. He'll be there, ensuring your comfort and satisfaction, through every step along the way to full smile restoration and optimal oral health. If you're interested in learning more about how dental implants could be your smile restoration solution, call the Pleasant Smiles Dentistry office today to schedule an appointment.   
The Best Brandon Dentists
At Pleasant Smiles Dentistry our Brandon dentists and team strives to give you the highest quality dental treatments in a relaxing and friendly environment. With customized individual dental plans, we can decide as a team how your smile will stay strong, and look and feel great. We believe the best way to help someone in any matter is by getting to know them. If you have any questions regarding dental implants, or any of our services, feel free to call (601) 825-2411.